If you hire me, you won't need a limited driving permit (which is actually just a temporary license). If I'm successful at your 1205 administrative license suspension hearing, then you'll have your driver's license back after just a couple of weeks (the time it takes to get documents from the administrative law judge). Once we've received that document, your driver's license is going to be fine until your DUI is resolved. If we can have the charge reduced to reckless driving, nothing will happen to your driver's license.
The most important thing when you get a DUI is to talk to a lawyer early in the process because they can stop your driver's license from being suspended if they're competent. If, however, they don't know what they're doing, then you are going to end up with a suspended driver's license for no reason while your DUI is pending.
Is It Possible to Have My DUI Charge Reduced to a Lesser Offense?
We strive to have your charge reduced to a charge other than DUI. If the client isn't happy with that or if they absolutely want to go to trial and try to get the DUI thrown out by the jury, then we absolutely would do that. We do whatever the client wants, and we have a very good track record in jury trials, even though we can never guarantee a win.
Are There Alternative Punishments or Diversion Programs Available for First-Time DUI Offenders in Georgia?
No. If you get a DUI in Georgia, you get a DUI. There's no pretrial diversion for it. You can't use a First Offender on a DUI. The only thing you can do is fight the charge and try to get it reduced with the help of a good lawyer, otherwise the prosecutor will push you to plead guilty to it. Interestingly enough, you can physically assault someone in a domestic violence situation and then use your First Offender benefit to avoid the full effects of prosecution, but not with a DUI.
Why Is It So Important to Work With an Experienced Attorney to Fight My DUI Charges Instead of Pleading Guilty to Get It Over With?
The first reason to hire an attorney is the serious driver's license issue, and the second is the possible jail time that comes with any DUI. The third reason is that a competent DUI lawyer who works on your case can prevent a DUI from going on your record, where it would stay forever, by reducing your charge to reckless driving. There's no such thing as expungement in the state of Georgia, though we do have something called record restriction. In order to qualify for record restriction, there are statutory guidelines that have to be met, and pleading guilty to a DUI isn't one of them. While getting your case completely thrown out doesn't happen in the majority of cases, a good lawyer can still reduce the charge to avoid it staying on your record forever.
For more information on Limited Driving Privileges in the State of Georgia, a personalized consultation is your next best step. Get the information and legal answers you are seeking by calling (912) 236-4878 today.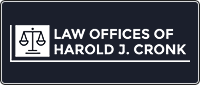 Looking For Help? Call Us Now
(912) 236-4878
To Schedule A Personalized Consultation!