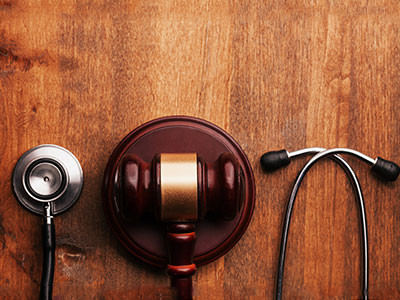 Personal Injury Attorneys In Savannah, Georgia
As experienced Savannah personal injury attorneys, clients often are uncertain if they have the grounds to file a case when they are injured. Oftentimes, those who are injured due to the negligence of another person believe they have to accept any settlement offer from an insurance company even if they feel it is too little for the injuries that were suffered. This is not the case; in most cases, when you work with Savannah personal injury attorneys, you can often get a larger settlement.
What Constitutes Personal Injury?
Personal injury law covers a number of types of injuries. Any injury that could have been prevented if someone had acted in a manner that could have avoided the injury in the first place falls under the category of personal injury. This includes:
Car Accidents
If you were injured in an automobile accident and the other driver was drinking, distracted or driving unsafely, you may have the basis for a personal injury suit. If you lost a loved one in an accident, this would be considered a wrongful death suit and may be pursued as a personal injury claim.
Medical Malpractice Claims
Victims of medical malpractice include those who have had a botched surgical procedure, have suffered from nursing home abuse and those who have taken ill after being prescribed the wrong medication. Medical malpractice claims typically result when a medical professional fails to provide the level of care they owe their patients.
Slip and Fall Accidents
Property owners have an obligation to ensure that people who visit may do so safely. Broken banisters, unsafe staircases, poor lighting and broken sidewalks can result in serious injury if someone slips and falls. In supermarkets and other retail facilities, wet floors, or floors that have been heavily waxed could also result in injuries from a slip and fall accident.
Protecting your rights after a serious personal injury accident is imperative- it may be the only way for you to recover compensation by holding liable parties accountable in court. Your future may depend on your success in a personal injury claim. Depending on the severity of your injuries, you could be entitled to lose and future wages, medical bill expenses, and pain and suffering. Your Savannah personal injury lawyer can help you with next steps, but you need to take action quickly. Waiting too long to file a claim could bar you from ever being able to file a suit in the future. Exercise the opportunity to get a consultation from an attorney after you've been hurt in an accident.
Why the Law Offices of Harold J. Cronk?
When you feel you have a personal injury suit, you need the assistance of an attorney who will work hard to protect your rights. We understand that when you have been injured due to someone else's negligence you often do not know where to turn. We are here to help.
If you or someone you love has been injured or has taken ill due to the negligence of a third party, contact the Law Offices of Harold J. Cronk. We will fully investigate your claim and help you determine the best way to proceed.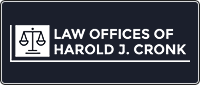 Looking For Help? Call Us Now
(912) 236-4878
To Schedule A Personalized Consultation!