Slip And Fall Attorneys In Savannah, Georgia
Unfortunately, one of the most common causes of personal injuries and costly medical bills is slip and fall injuries. These are some of the most common types of injuries associated with a premises liability claim in Georgia today. These cases happen when an individual falls on a premises owned or managed by another company or person.
Slip and Falls by the Numbers
Approximately 9 million slip and fall or trip and fall accidents happen every single year, equating to nearly 25,000 falls every single day. This means more than 95 million workdays are lost associated with the time a patient needs to recover from these injuries.
Liability is important in a slip and fall and trip and fall case. It is imperative to consult with an experienced Georgia slip and fall attorney as soon as possible. An owner or manager of premises can be held accountable in court when an individual trip and falls or slips and falls for a variety of reasons. Some of the most common reasons that a property owner may be held liable in court include:
Failing to or inappropriately removing snow, ice or water
Failing to fix broken steps
Failing to warn about dangerous conditions on the property.
In the event that a person slips and falls or trips and falls on a property, he or she may be able to recover compensation in a personal injury lawsuit with the help of an experienced Georgia slip and fall attorney.
Injuries from Slip and Fall Accidents
With some rare exceptions for accidents on government property, at the workplace or trespassers or children, victims may be entitled to recover compensation for their medical bills, lost wages, pain, and suffering. Some of the most common injuries associated with a slip and fall accident include:
Head injuries
Neck injuries
Broken bones
Fractures
Lacerations
These injuries can be expensive and require a great deal of time for recovery. If the property owner or a manager should have known about the dangerous conditions or did know about the dangerous conditions and failed to remove it, individuals who sustained injuries may be entitled to recover funds for their pain and associated medical problems. Wet and slippery floors, torn carpets, cracks or holes and icy sidewalk surfaces or broken railings can all cause a slip and fall accident.
In the event that you have recently sustained injuries, consulting with a lawyer as soon as possible is strongly recommended. In many cases, the injury associated with your slip and fall accident may have ongoing and serious consequences. You may be unable to earn a living or ever return to work after a slip and fall accident, and this makes all the more important to retain the right to an attorney to help you. Slip and fall accidents may leave you paying the price, but you can hold the responsible parties liable in court for a slip and fall claim.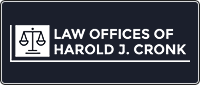 Looking For Help? Call Us Now
(912) 236-4878
To Schedule A Personalized Consultation!