Car Accident Attorneys In Savannah, Georgia
Although the numbers of persons injured and killed on Georgia roads is slowly going down, each year thousands suffer from auto accidents caused by the negligent behavior of others. In 2013, there were 1,179 fatalities and 116,458 injuries on state highways, roads, and streets. When you are injured in an auto accident, it is best to discuss the accident first with an experienced auto accidents attorney. If someone else's behavior is at fault for the injuries you sustained, exercise your victim rights to pursue a personal injury claim.
Know Where Your Car Accident Case Stands
In Savannah, GA, people come to the Law Offices of Harold J. Cronk to get honest legal advice and representation for auto accidents. We have helped hundreds of clients find the justice they deserve following auto accidents that resulted in personal injury to our client or their loved ones. We work diligently to achieve the best possible results, including maximum settlement and jury awards.
We work hard to help clients get positive results and protect their rights. Taking time with each person, so they understand the legal processes and can make important decisions about their case goals. He knows how hard it is to recover from auto accidents caused because someone else was negligent. We are determined to help you get the fair compensation you deserve. Fees are on contingency – you pay only when we win.
Auto Accidents & Personal Injury
Personal Injury claims stemming from auto accidents include a wide variety of expenses and damages. Your entire future can be changed in an instant due to a careless driver or a parts failure. Some of the most common causes of car accidents in Savannah include distracted driving, drunk driving, drowsy driving, or reckless behavior. No matter the negligence, our law firm can help you.
Typical claims we help clients gain compensation for include:
Medical Expenses – treatment, therapy, follow-up care, hospital and caregiver bills, special equipment and rehabilitation
Work Losses – income losses due to temporary or permanent disability, future income losses
Wrongful Death – survivors may claim expenses including funeral and burial costs
Property Damage – vehicle repairs or replacement and other damage claims
When you're in a car wreck don't hesitate to take action. The longer you wait for filing a claim the less likely you'll be able to recover the full compensation for your injury or getting a new car. Be sure you have the information from negligent party, take pictures or videos, and hire a personal injury attorney who knows how to handle these tough situations.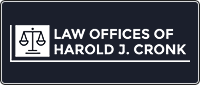 Looking For Help? Call Us Now
(912) 236-4878
To Schedule A Personalized Consultation!