Wrongful Death Attorneys In Savannah, Georgia
People who die because someone else was negligent or careless suffer what the legal industry calls a wrongful death. They shouldn't have been injured, and they shouldn't have died, except for some failure that caused the unnaturally timed death. At the Law Offices of Harold J. Cronk in Savannah, GA, we help survivors pursue fair compensation for the loss of their loved one to a wrongful death incident.
They Shouldn't Have Died Now What?
A victim's family members may be able to recover compensation in a wrongful death claim after finding the right lawyer to work with. Don't hesitate to get help from a lawyer right away since this can help you file a lawsuit and begin the path to healing.
We understand all aspects of personal injury law and how it applies to claims of Wrongful Death. We work closely with clients to help them understand the legal processes and regulations that affect their case outcome. Wrongful death claims result from many types of accidents, including vehicle crashes, workplace safety violations, deliberate attacks, and premises hazards.
When filing a wrongful death claim there is a number of ways to approach it when it comes to the reason for the claim and what you see fit at a proper settlement. The first thing you must do is find an attorney that can show you your options. One to three years is the time frame in most cases when you can file the claim and don't allow this time frame to lapse. If you believe someone close to you was a victim of wrongful death you need to take action and get compensation for their suffering and your own.
Auto Accidents & Wrongful Death
Auto accidents in Georgia resulted in 116,458 injuries in 2013. Add to that number the fatality total of 1,179, and you can see that there are many accidents that rob people of their normal lifestyles and even their lives. We represent clients and survivors of auto accidents, working diligently to help protect their rights and gain fair compensation for their losses.
People who lose loved ones in auto accidents face many challenges, as their entire futures are affected by a wrongful death:
Loss of companionship and guardianship
Loss of financial income/support
Expenses for medical care and funeral and burial costs
Auto accidents, however, are not the only cause of wrongful death. While vehicle accidents are a leading cause, someone may also suffer fatal injuries in a slip and fall incident, too. In order to determine your rights, you need to speak with a knowledgeable lawyer as soon as possible.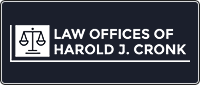 Looking For Help? Call Us Now
(912) 236-4878
To Schedule A Personalized Consultation!