With more than 30 years of combined experience, we work hard to tip the scales of justice in your favor. We are committed to the local community and make a dedicated effort on your behalf to work towards recovery. Unlike other law firms, where you may be just a number or be rerouted to various staff members, we personally handle every single case. We understand the importance of communication and keep you informed at each stage as we fight for you.
We are not scared of litigation and will take your case to trial.
Rather than focusing on getting a small settlement from an insurance corporation, we fully evaluate the extent of your injuries after these personal injury accidents and work hard to maximize your recovery. We understand the many implications that a personal injury accident can have on you and your family and that is why we care deeply about doing what is best for you.
Carefully Taking the Time to Know Your Medical Needs
The fastest resolution is not always the most appropriate. We consider your short-term and your long-term medical needs as well as how the accident has influenced you emotionally. This helps us to craft a compelling strategy to fight for the maximum coverage for you. We care about how this accident has changed your life and we are litigators with a lot of experience.
Our Approach to Excellence
Personalized and Experienced
We have the resources of a bigger law firm, but the experience and personalized approach offered by a boutique firm. With quality resources and detailed attention to you, there is no doubt that you will be represented with your best interest in mind.
Relationship with Clients
We work hard to have a good relationship with every single one of our clients and provide availability for you to speak with your attorney as necessary. We are here to build a trusting relationship with you and provide the availability to speak with your attorney as necessary.
Working Together on Decisions
We offer an initial consultation and work on a contingency fee basis. From the moment you partner with us, we'll keep you informed about how your case is proceeding at each stage and allow you to make informed decisions about what is truly best for you and your family.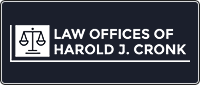 Looking For Help? Call Us Now
(912) 236-4878
To Schedule A Personalized Consultation!