Truck Accident Attorneys In Savannah, Georgia
Unfortunately, the size and weight of a commercial truck, particularly when carrying cargo, makes a passenger inside a vehicle or on a motorcycle more likely to sustain critical injuries in the event of an accident. An 18-wheeler trucking accident can have significant repercussions for a victim.
When Trucking Becomes Deadly
Although commercial trucks are essential for our country and state economies, a commercial truck driver who is negligent may put others in harm's way. In the event that you have recently been injured in a trucking accident in Georgia, it is essential to consult with a knowledgeable attorney as soon as possible.
According to research from the National Highway Traffic Safety Administration, large trucks made up nearly 9% of all fatal vehicle accidents in Georgia alone. The majority of individuals who sustained injuries and passed away as a result of the accident or occupants inside other vehicles. After a trucking accident that leads to significant losses or injuries, you need a knowledgeable attorney who will work hard to represent your best case. You can count on the other side to work hard to mobilize a defense after the accident; the trucking company and their insurance company will work hard as possible to minimize liability or the full extent of your injuries.
No one else aside from your Georgia trucking accident attorney is truly looking out for your best interests. Reaching out to a lawyer to have an initial consultation can help to reveal the legal issues in your case.
Causes of Truck Accidents
There are several different common causes of truck accidents, the majority of which could easily be prevented. These include:
Forcing motorcycles or smaller vehicles off the roadway while changing lane
Speeding
Failing to slow down properly.
Failing to check cross traffic.
Failing to operate at safe speeds for traffic, weather or road conditions.
Misjudging clearance.
Mechanical defects that should have been uncovered during inspections.
Failing to yield in order to avoid an accident.
Head on and sideswipe collisions.
Determining the primary cause of your trucking accident claim as well as commitment and skill associated with identifying these contributing factors can often have a major influence on your ability to recover compensation.
Injuries from Trucking Accidents
Although every trucking accident will look different, there are several common and severe injuries that you may be facing after going through a trucking accident in Georgia. Given that these are frequently associated with costly medical bills and extensive recovery periods, it is in your best interests to consult with a trucking accident lawyer sooner rather than later in order to protect your rights.
You may still be dealing with the repercussions of a Georgia trucking accident many years after the accident has happened. Injuries like traumatic head injuries, whiplash, broken bones, lacerations, internal bleeding and organ damage can all be difficult for the victim as well as his or her family members. Life will never be the same after a Georgia trucking accident. The only way to protect your future is to consult with an experienced attorney today.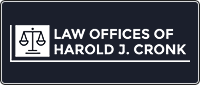 Looking For Help? Call Us Now
(912) 236-4878
To Schedule A Personalized Consultation!