Construction Injury Attorneys In Savannah, Georgia
Unfortunately, the construction industry is well known for being one of the most dangerous occupations. When an employee is seriously injured as a result of an accident on the site that could have been prevented, he or she may have grounds for a personal injury claim. In Georgia alone, there were nearly 2,700 cases of occupational illness or injury in 2011.
Causes of Construction Injuries
Many of those individuals had dramatically different lives after the accident. For example, 400 of those injured construction workers returned to restricted or different job duties after the accident, and 900 of those incidents led to at least one day away from work. There are many different causes of construction injuries, including:
Falling ceilings
Defective hand railings
Improperly lit walkways and scaffoldings
Ladders and fixtures falling from buildings and walls
Negligent construction problems and dangers
Falls through scaffolding
In the event that safety regulations have been violated or overlooked, an injured employee may be entitled to file a workers' compensation claim.
How Violations Translate to Injuries
Violations on the job handled by managers or supervisors may put employees at increased risk of being seriously hurt. Some of the most common violations include ladders and scaffolding, respiratory protection, hazardous energy control, and powered industrial trucks. One of the leading causes of death on construction sites are falls. These can lead to devastating injuries and fatalities, and are too many construction workers find themselves in harm's way after a fall on a construction site.
Any kind of injury on a construction site can have repercussions for months or years after the accident. Sometimes an employee may not even realize the full extent of his or her injuries until hours or days later. In the event that you have recently been injured on a construction site, you may be entitled to recover more money than a workers' compensation claim alone could provide. You may also have claims for medical bills, pain and suffering, permanent limitations and past and future lost earnings.
What to Do if You've Been Injured on the Job
A construction site is a dangerous place, but when someone else is negligent and this leads to severe injuries, you may be eligible to recover compensation with the help of an experienced lawyer.
If you believe that you may have grounds to pursue a liability claim after being involved in a construction accident, you need to consult with an experienced Georgia attorney as soon as possible. Many different individuals including subcontractors, employees and passersby may all be entitled to recover compensation. These claims can be extremely complex and should only be investigated by an experienced law firm. Finding a lawyer who you can trust with your construction injury claim is critical as this may be the only way for you to recover compensation in full. Since your life can change in so many big ways after a construction accident, do not hesitate to get help from a knowledgeable law firm.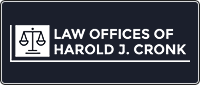 Looking For Help? Call Us Now
(912) 236-4878
To Schedule A Personalized Consultation!