This type of mixed case is pretty common, and often, they'll charge you with both. They'll say you had a drink and used drugs, and they'll give you a blood test and look for any pills that you were prescribed lawfully by your doctor. Those pills in combination with alcohol can lead to a mixed DUI. The prosecution will argue that the pills were making you more impaired. A lot of people don't realize that you can get a DUI based on medication that your doctor prescribed you and that you can't just take prescription pills whenever you want to take them.
For some people, they really shouldn't be driving after taking some of these medications. At trial, however, it's up to the state to prove impairment and to show that the substance alone or the substance in combination with alcohol caused the impaired driving beyond a reasonable doubt.
What Is the Protocol When Law Enforcement Pulls Someone Over on Suspicion That the Driver Is Under the Influence of Something Other Than Alcohol?
When you get pulled over for a DUI, the officer will walk up to the car while you roll down your window to speak with them. If the officer smells alcohol or marijuana (another common trigger) coming from the car, they'll ask the driver to step out of the vehicle. Any time you're asked to step out of the vehicle, you know it's not going to be a quick stop. The officer will have you or the driver of the vehicle step to the back of the car in order to isolate you to determine whether the alcohol or marijuana smell is coming from you or from within the car if there are other passengers.
Once they've isolated the alcohol smell or suspect that you have been smoking marijuana or have taken some other drug, they'll ask you to perform a series of standardized field sobriety tests, which can vary based on the officer's experience level. These field sobriety tests are completely at your discretion, meaning you do have the constitutional right to lean against the car and say you don't want to do anything. At this point, they might arrest you for DUI, but they will have no evidence to convict you except for what they've observed with their own eyes during this brief stop.
If you agree to do the field sobriety test, the first test they'll perform is a horizontal gaze nystagmus (HGN) test, designed to detect nystagmus in your eyes, an indicator of intoxication. The National Highway Traffic Safety Association (NHTSA) recommends this test to detect inebriation, though the test fails to trigger for other drugs. The vast majority of people will not have resting nystagmus in their eyes, but certain people might due to neurological conditions or injury. The officer should first look for signs of resting nystagmus and then check for signs of HGN, which typically would be an indication of intoxication. If the officer finds signs of HGN, they will determine your blood alcohol level based on the number of clues detected; for example, six out of six clues indicates a BAC of over .08, meaning you're over the legal limit.
After years of research where participants were dosed with alcohol and then tested, the HGN test has become scientifically sound enough to use in court to show that the blood alcohol level is over the legal limit. The prosecution isn't allowed to say to the jury that your blood alcohol level was .08 or higher, but they can say they found clues that indicate to them a high level of impairment.
The second field sobriety test they'll give you is the walk-and-turn. The officer will put your feet together and ask you to keep your hands down by your side as you walk an imaginary line in front of you, turn, and walk back. There's also a one-legged-stand test where you have to put your hands to the side, lift your leg up, and start counting. Both of these tests are non-scientific and only designed to make people look foolish on video recordings, which means that taking them will get you nowhere and offer no benefit.
The police do also have a full battery of tests called DREs designed to detect drugs. The most common one is the modified Romberg test, which involves the officer telling you to tilt your head back slowly, pointing it toward the sky, while counting silently in your head with your eyes closed. This test is supposed to detect mainly marijuana impairment, but it's fairly easy to defeat.
In addition to the Romberg test, there are many other DREs; as an attorney, I almost never see the other tests, however, because at this point, you know you're being arrested and stop participating. Other DRE tests involve putting you in a dark room to measure your pupil dilation or looking at your tongue to see if there are raised bumps after smoking marijuana. The most tests I've ever seen one person complete was 20, but most people, as I said, don't get past the modified Romberg, which can be safely performed on the side of the highway.
Prior to any arrest, the officer will most likely ask you to do a portable breath test (PBT), which is a small box with proboscis on the other end that you blow into. A number will pop up, but this number isn't actually admissible in court in the state of Georgia. They can, however, say that you were positive for alcohol.
After the PBT, the officer will arrest you if they believe they have everything they need to convict you. They will most likely secure you with handcuffs and show you a card with the implied consent notice for Georgia, which was written by the legislature to inform you that your driver's license can be suspended after taking the tests. If you say no, they won't be able to take a breath test or blood test. There was a time a few years ago when Georgia was letting judges issue warrants to take people's blood without their consent, including tying people down to subdue them while taking their blood. That didn't work out very well, and for the most part, they quit doing it because it was not popular at all. Once you refuse, the officer will take you to the jail and process you. During the COVID-19 pandemic, they're not arresting anyone for a misdemeanor, so you'll probably be released on subpoena.
There's something important that I think most people don't know about DUIs, or any offense really, in Georgia right now. If you've never been booked at jail before, you have to be booked in order to take a plea deal, have your sentence reduced, or continue on with your case. What they've been doing lately is fingerprinting people on the road to process them, with the help, I assume, of a mobile unit. If they don't process you on the road, you'll have to turn yourself into the jail to be processed.
For more information on Marijuana-Related Drug DUIs in Georgia, a personalized consultation is your next best step. Get the information and legal answers you are seeking by calling (912) 236-4878 today.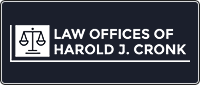 Looking For Help? Call Us Now
(912) 236-4878
To Schedule A Personalized Consultation!