This depends entirely on the case. Many people are much happier with a plea deal if it reduces their charges from DUI to reckless driving. This is especially true for people who have licensed jobs and positions of responsibility, such as doctors and nurses, attorneys, and firefighters. These people generally have quite a bit to lose by facing and potentially being found guilty of a DUI. In my experience, people who have a lot to lose professionally from a DUI charge but not much to lose professionally from a reckless driving charge are served by pleading down to the lesser charge.
However, we are willing go to trial for any client that wants to go to trial. Of course, we will do our very best to give them an accurate understanding of what the situation is, what their chances are at trial, and what we think they should do. Ultimately, however, we let the client make the final decision.
What Criteria Do You Consider When Determining Whether to Take a DUI Case to Trial?
I consider several factors when considering whether to take a DUI case to trial. Three of the most important things I look at are the police report, the video evidence, and what pieces of evidence I might be able to get excluded during the discovery or before trial.
The police report gives me the facts of the case. I am able to surmise the details of the narrative that will be presented by the prosecution from the report, and figure out whether I can present a compelling counter-narrative.
As for video, video evidence is standard in DUI cases today, and it is rare to see a DUI case without it. In fact, if there is no video evidence, it is usually to our benefit, because juries expect video evidence to prove a case convincingly. When examining video evidence, I look at how my client appears, and whether that is useful to my argument.
When looking at the general lineup of evidence presented by the prosecution, I think about what pieces of evidence I might be able to get excluded from the case during Discovery or before trial. This can inform my level of confidence about how well I can argue the case before a jury.
These three things help determine whether I think I can successfully take a case to jury trial. However, the decision whether to go to jury trial or potentially accept a lesser plea instead is ultimately up to the client. It should be noted that if we cannot get the district attorney to accept a lower plea or they're asking for jail time, there's really no choice but to go to trial. In those cases, we simply have to do the best we can with what we've got.
What is the Administrative hearing Portion of my DUI Case in Georgia?
When a person is arrested for DUI in Georgia, the arresting officer will typically take their driver's license and attach it to a 1205 form, which is a document promulgated by the Department of Driving Services. The officer sends the document and the license to Conyers, Georgia, which is where most of these administrative DDS procedures are processed.
Once the packet arrives in Conyers, the DDS starts an administrative license suspension procedure. This is entirely separate from your criminal DUI case. The license suspension procedure can be appealed within 30 days of getting a DUI. If it is not appealed within 30 days, then your license is automatically suspended on the 46th day after your DUI.
To appeal the DDS suspension procedure, either on your own or with the help of an attorney, you must send the DDS $150 and an appeal form within 30 days of getting your DUI. This will start the process of getting a DDS Hearing, or Administrative hearing. An experienced attorney should be able to work out a deal to stop your license from being suspended during the pendency of the case. This means that while the case is going on, you won't have a suspended driver's license.
Will the Administrative hearing Have an Impact on the Criminal Aspect of my DUI Case?
It could, and sometimes does, but this can usually be avoided by having a competent attorney. One main instance where people wind up influencing their criminal DUI case is by testifying during their DDS case. This is not necessary and very ill-advised, and a competent attorney will stop you from making that mistake.
Another instance where an Administrative hearing can affect your criminal DUI case is if you sign something called a Joint Motion to Rescind License Suspension. The form essentially states that you and the police officer/prosecutor/attorney or the Department of Public Safety agree to rescind the suspension. According to the Georgia Supreme Court, the document can be used against you at a criminal jury trial as an admission of guilt. This is because within the text of the document, it states that you will plead guilty to a DUI at some future point, which the prosecution can say is you admitting you are in fact guilty.
However, depending on the case, I usually tell my clients to sign the Joint Motion to Rescind License Suspension, as not signing it can destroy your appeal and cause you to lose your license for over a year, and possibly even longer. It is worth noting that in my experience, I have only had that document used against my client at trial around 3 times, and each time, we still won the case. This is probably because once they bring in that piece of evidence, you can explain the context to the jury (i.e., that a person gets their driver's license taken away if they are merely suspected of a DUI by an officer, and that their driver's license can be suspended if they don't sign this document.) When you tell a jury that, they typically find it unfair and do not like it. I therefore don't think it's usually enough of a threat to our case to risk not signing it and spending a lot of unnecessary time with a suspended license.
For more information on Administrative hearings for DUIs in GA, an initial consultation is your next best step. Get the information and legal answers you are seeking by calling (912) 236-4878 today.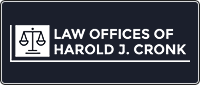 Looking For Help? Call Us Now
(912) 236-4878
To Schedule A Personalized Consultation!