Breathalyzer maintenance records is a DUI case are relevant and provided by the assistant district attorney as evidence. The prosecution holds the burden of proof. They have to prove that it's relevant. If they can't prove it, they'll have a problem with your case. If they can't show that the machine was calibrated or the officer was certified to operate the machine, the defense can use that in favor of the case.
Should I Share Any Personal Medical History With My DUI Defense Attorney?
Medical conditions or history that would affect your ability to perform the field sobriety tests properly should be shared with your DUI defense attorney. Any history of head trauma, a condition that causes nystagmus in the eyeballs, natural nystagmus – which is rare, knee conditions, back conditions, or anything that would affect doing the field sobriety tests is relevant. Anything about your medical condition that you believe is relevant should be shared with your attorney, such as something that affects your performance or general demeanor towards the officer. If you swear or have red eyes because of a condition, it should be disclosed to your attorney.
Does Visiting The Scene Of The DUI Incident Help A Defense Attorney To Better Handle A Case?
Visiting the scene of a DUI incident typically does not help a defense attorney handle a case better. The only time visiting the scene might be relevant is if there was a really sticky traffic issue where they are trying to figure out whether the traffic issue had a real bearing on the DUI. However, it's not going to really matter. If the officer encountered you for whatever reason at a traffic stop, the traffic stop is pretty much irrelevant. If they pulled you over for a valid traffic reason like speeding, but it becomes a DUI issue, at that point it wouldn't matter whether or not you were speeding. They stopped you, and the smell of alcohol triggered a DUI investigation. Therefore, it's not incredibly helpful, even though there are certain cases where it might be.
Could It Be Helpful For My Defense Attorney To Research The Arresting Officer's Background And Conduct?
It can be helpful for a defense attorney to research the arresting officer's background and conduct. A lot of times, a case will be thrown out because of an officer moved to another jurisdiction or state. However, you can normally get into the records. Your lawyer should know this and have the general lay of the land. If an officer has a history of bad acting, they are typically not going to be employed by that jurisdiction anymore, but if we find something, we can definitely use it. Whether we're able to use the information will depend on what it is and what the judge says about its admissibility. You could use it to impeach the officer at trial, which means to have them testify to try and catch them in a lie. If they say that they didn't do those things, you can then produce the evidence to show that they did.
What Are Some Things You Want To Advise Potential Clients About Their DUI Case In Georgia?
Potential DUI clients in Georgia who have witnesses need to make sure they know who they are. Sometimes, you won't need witnesses because their testimony won't help you. Most importantly, don't speak or send letters to the district attorney's office. You should stay silent about your DUI and let your lawyer handle it. There is not much that the client can do but to stay back and hope for the best.
For more information on Using Breathalyzer Calibration In DUI Defense, an initial consultation is your next best step. Get the information and legal answers you are seeking by calling (912) 236-4878 today.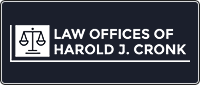 Looking For Help? Call Us Now
(912) 236-4878
To Schedule A Personalized Consultation!