Many people do lose hope when facing DUI charges. However, it is unfortunately more common for people to ignore the problem from the very beginning. This often puts them at risk of losing their driver's license, since Georgia has an administrative license suspension procedure for people who get a DUI. According to that procedure, not complying with necessary actions within the first 30 days after you get your DUI may cause serious problems with your driver's license.
So, in my experience, the bigger problem than simply losing hope is that people, for that reason and many others, fail to call an attorney within the first couple of weeks. You don't absolutely have to hire an attorney at that time, but you should definitely call an attorney so they can explain to you what you need to do to avoid worsening your situation.
Do People Generally Know How To Deal With The Paperwork Once They Have Been Charged With A DUI?
No. This is because the paperwork can be quite confusing. For instance, with some DUIs, the officer will take your driver's license to file an administrative license suspension. As a replacement, they give you a temporary driver's license. On the back of that document is the information for issuing an appeal, and most people simply don't see it or know to look for it. This is why it's important to call a knowledgeable attorney as soon as you get a DUI. Attorneys will know every step you need to take to move forward with a DUI, rather than trying to figure it out for yourself.
At What Point In A DUI Case Do You Typically Get Involved?
If a client is being proactive, we get involved at the very beginning of the case, almost as soon as the person gets the DUI. We far prefer getting involved in the beginning, since it can help us actually prepare a case and avoid first step mistakes. If we don' see them at the very beginning, we sometimes see them when they get their court date. By this time, they have to go to court in a few weeks, and by then it's too late to do anything about the driver's license.
When Would You Ideally Prefer Clients To Hire You To Defend Their DUI Case?
Ideally, you should speak with an attorney within the first week of getting your DUI. As stated above, our preference is to be involved as early as possible. This doesn't mean you have to hire an attorney at this point, but you should be speaking to one and starting to think about who you're going to hire.
What Details And Information Should I Share With My DUI Defense Attorney?
The best thing you can do when you're looking to hire a DUI attorney is to get a copy of your police report from the arresting agency. Doing so is as simple as calling their records office and asking for the report. It is typically not a difficult thing to do, especially if you are the actual criminal defendant. The police report is going to have all the information that a competent lawyer needs to evaluate the case and tell you the path forward. If they have the full police report but can't tell you the exact path forward and every little detail about what they're going to do, then they don't know what they're talking about, and you should not hire them.
Do You Advise Your Clients To Start Counseling Prior To Trial In A DUI Case?
I do not tell people to begin to take classes or seek counseling unless they personally believe that they need alcohol or drug treatment. If you need alcohol or drug treatment, then you should absolutely get it as soon as possible. If you are seeking classes or counseling solely because you think it will help your case, my advice would be to wait. Pre-emptively taking classes or going through counseling simply isn't going to get you any benefits in the vast majority of DUI cases, with the exception of very serious cases with possible jail time and/or multiple DUIs. If your case is a first time DUI, doing counseling or taking drug and alcohol classes is not really going to help your case. Furthermore, if your plan is ultimately to plead to a lesser charge that will likely lead to probation (which often mandates classes and counseling anyway), the probation officer might not accept your prior classes and counseling.
In summation: if you feel for any reason that you personally need drug and alcohol classes or counseling, you should seek it out as soon as possible. However, if you are simply doing it for the case, unless it is quite serious, you should wait until sentencing.
At What Point Does The Defendant Have To Enter A Plea Of Guilty Or Not Guilty In A DUI Case?
In this jurisdiction, DUI cases start out in Recorder's Court, which is a lower court. There is no jury trial the lower court. Rather, these hearings are simply an opportunity for your attorney to try to work the case out at the lower court level.
Afterward, the case goes to State Court, which is the jury trial level. One of the first stages of State Court is typically an Arraignment, which is the phase where you would plead guilty or not guilty.
Contrary to popular belief, pleading guilty or not guilty is not that big of a deal. It's not like you might imagine from television, with grand, dramatic pageantry. In reality, pleading guilty or not guilty is more of a boring formality. Everybody pleads guilty or not guilty at some point in a case. That's what an Arraignment is for: you plead guilty or not guilty and move forward.
For more information on Facing DUI Charges In Georgia, an initial consultation is your next best step. Get the information and legal answers you are seeking by calling (912) 236-4878 today.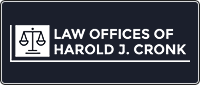 Looking For Help? Call Us Now
(912) 236-4878
To Schedule A Personalized Consultation!