Yes, you can absolutely refuse, but there will be consequences if you don't take those tests under the Georgia implied consent law. If you refuse to do a blood test or breath test in Georgia, the state can file what's called a 1205 form to start an administrative license suspension procedure, which can suspend your driver's license for an entire year. However, if we file the appropriate paperwork within 30 days, the defendant will get an appeal hearing, during which we can most likely stop that license suspension from ever occurring. In short, a competent attorney can mitigate or even stop the consequences of refusing.
What Factors Could Aggravate a DUI Charge in Georgia?
The first factor is pretty obvious: if there's more than one DUI in your history, it is going to aggravate your charge. As you accumulate charges, the statutory punishment gets stricter and stricter, including more mandatory jail time, higher fines, and increased community service. In Chatham County and most other jurisdictions in Georgia, you could be sent to DUI court, which is a treatment court where you have to appear once a week in court and take classes four times a week. You face sanctions if you drink or have any other issue with the court, and this goes on for an entire year. Defendants usually receive DUI court, which is very strict, after the second DUI charge. A fourth DUI could be indicted as a felony offense.
Another obvious aggravating factor would include, of course, a car accident where you kill somebody. In that case, you've got a much bigger problem than a DUI.
If you have children in the car, then for the purposes of your driver's license, the penalties would be higher because you would be given a DUI for each child present. If you have three children in your car, the license penalty for you would be the same as though you're receiving a third DUI, which would mean a hard-five-year suspension.
These are the three most common aggravating factors that I see.
What Would Happen to My Driver's License During and After My DUI Case in Georgia?
If you give a breath and blood sample and your blood alcohol level is over a .08, then they'll file a 1205 form to get your license suspended. Whether you comply with the tests or refuse, you're going to receive a license suspension, so there's no point in not utilizing your constitutional rights and refusing to provide them with evidence. During the time of your license suspension if you took the test and were found to have a BAC of over .08, you can get a limited driving permit, and once four months have passed, you can have your license reinstated upon the completion of a DUI School course with a $210 reinstatement fee.
If you refuse testing, however, your driver's license will be suspended before the hearing for a period of twelve months. Your lawyer can stop that suspension by filing an appeal notice within 30 days of the DUI. Any suspension counts toward your DUI suspension, so if you are found guilty of the DUI, you won't have your license suspended twice.
If I'm your lawyer, I can stop that suspension from occurring 90% of the time. What I attempt to do in almost every DUI case is to get it reduced to another charge instead of a DUI. In this jurisdiction, that would most commonly mean a reckless driving charge, which doesn't suspend your driver's license at all. The only way a suspension could occur off a reckless driving charge as if you had the requisite points on your driver's license already and then the four points for reckless driving pushed you over Georgia's limit of 15 points. If we do a NOLO plea (a plea of no contest), then we can also stop the suspension or stop the points from going on your driver's license for the reckless driving.
Again, there are stricter penalties for the second, third, and fourth DUIs for your driver's license.
For more information on Refusing to Provide a Chemical Test Sample, a personalized consultation is your next best step. Get the information and legal answers you are seeking by calling (912) 236-4878 today.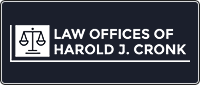 Looking For Help? Call Us Now
(912) 236-4878
To Schedule A Personalized Consultation!